McLaren has been in the game long enough to establish a name as a high-end manufacturer that focuses on some fast, powerful yet safe vehicles. Some of its models are coveted and remembered as supercar classics, and if you're looking to give one a ride, these 3 models should be on your list:
If you want to experience incredible speed in an equally impressive design, the 2021 Grand Tourer from McLaren is what you need. The numbers speak for themselves. The mid-mounted twin-turbo V-8 helps it reach a top speed of 203 mph. It provides a 15/22 mpg for city/highway, which are reasonable numbers for a supercar.
Its large form factor makes it a practical vehicle overall, but no one would blame you for taking it out on the highway and testing how fast the GT can really go.
The McLaren 600LT was well revered by most car enthusiasts, praising its capabilities as a powerful supercar. But apparently, that wasn't enough, and for a drop-top, roadster version of an already well-engineered vehicle, the McLaren 600LT Spider was born. With a winning formula already on hand, the company reduced a huge amount of weight in the vehicle.
Everything from the steering, the brakes to the driving position has been improved with this iteration. When you're starting to rev this behemoth, it's hard not to go full throttle and out in the sunset for a road trip.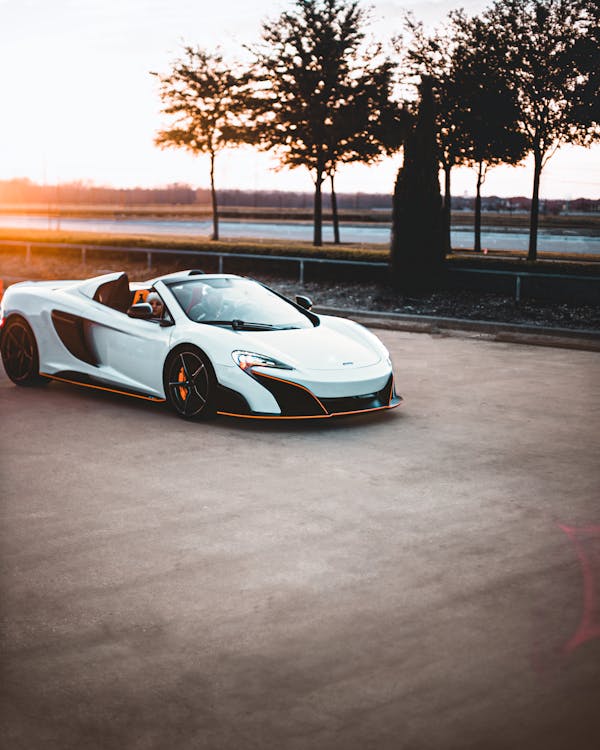 When it comes to convertibles, the consensus is that McLaren is the go-to brand in that department. They just do it better. While it's no surprise that the 570S Convertible can reach around 125 mph in 10 seconds, its 3.8L V8 not slouching at all. It's decently spaced for a supercar, with enough head and legroom to go around and you don't feel like you're too close to any passengers.
It's got the infotainment system, the incredible looks that supercar enthusiasts are out for in a well-thought package.
Looking to snag yourself a McLaren or want to try one out before you drop your money on it. Get a chance to have one for yourself with LA Exotic Rentals.  Whether you desire a Rolls Royce, McLaren, Lamborghini, Ferrari, Bentley or Chevrolet, we've got it. Premium vehicles for corporate events, weddings, such as the Lamborghini Huracan, Urus, Aventador, the Rolls Royce Phantom, Cullinan, Chevrolet Corvette, and many others.