So you've gotten the perfect exotic rental car, and you're excited for your first time driving a supercar. But with being excited, you're also pretty nervous—because it's terrifying to be behind the wheel of such powerful vehicles, especially with no prior experience.
But let's be honest, who hasn't dreamt of cruising down the streets of L.A. in the most magnificent vehicles ever made? How many of us haven't lusted after one shot at navigating around town in a Ferrari, or Lamborghini, or a McLaren, feeling the thrill and excitement of experiencing such speed and power?
For first-time drivers out there, keep these tips in mind when you head off on your next adventure:
1.     Do your research and see what others have to say
No amount of television shows, films, or YouTube videos can prepare you for the real deal. When you get behind the wheel of one of these babies, everything changes, and you need to know what to expect beforehand. This means understanding your chosen vehicle's features and controls, knowing what other drivers have had to say, maintaining safety guidelines, and knowing your way around the hatchback. These cars go from zero to way more than a hundred real quick, and one misstep can cost you your life at worst, and a ton of money in damages at best.
2.     Don't underestimate minor factors such as parking
Supercars require high-octane fuel, regular upkeep and maintenance, even if you have them for a couple of days, and of course, safe and secure parking. If you're driving out to crowded tourist spots around L.A. or headed somewhere, you won't find sufficient shelter and security; you may want to reconsider your parking options.
Driving a supercar comes with a ton of responsibility and thinking about seemingly insignificant factors such as fuel and parking, that you wouldn't always think about with another car. That's why they're better saved for special occasions.
3.     Be prepared to exercise extreme awareness and caution
You're going to be significantly closer to the ground than you're probably used to, which is a crucial feature for most high-performance vehicles. It's part of the engineering and thermodynamics that allow for such intense speed—but with that being said, speed bumps and potholes can be a nightmare.
You want to be extremely cautious when driving, especially when you start your car and are looking for ground clearance. Don't drive into blockades or damage the bottom of the car.
This is especially important to note because these cars have incredibly powerful breaking speeds too. While revving up to 60 MPH within seconds, they can slow down and come to a halt just as fast.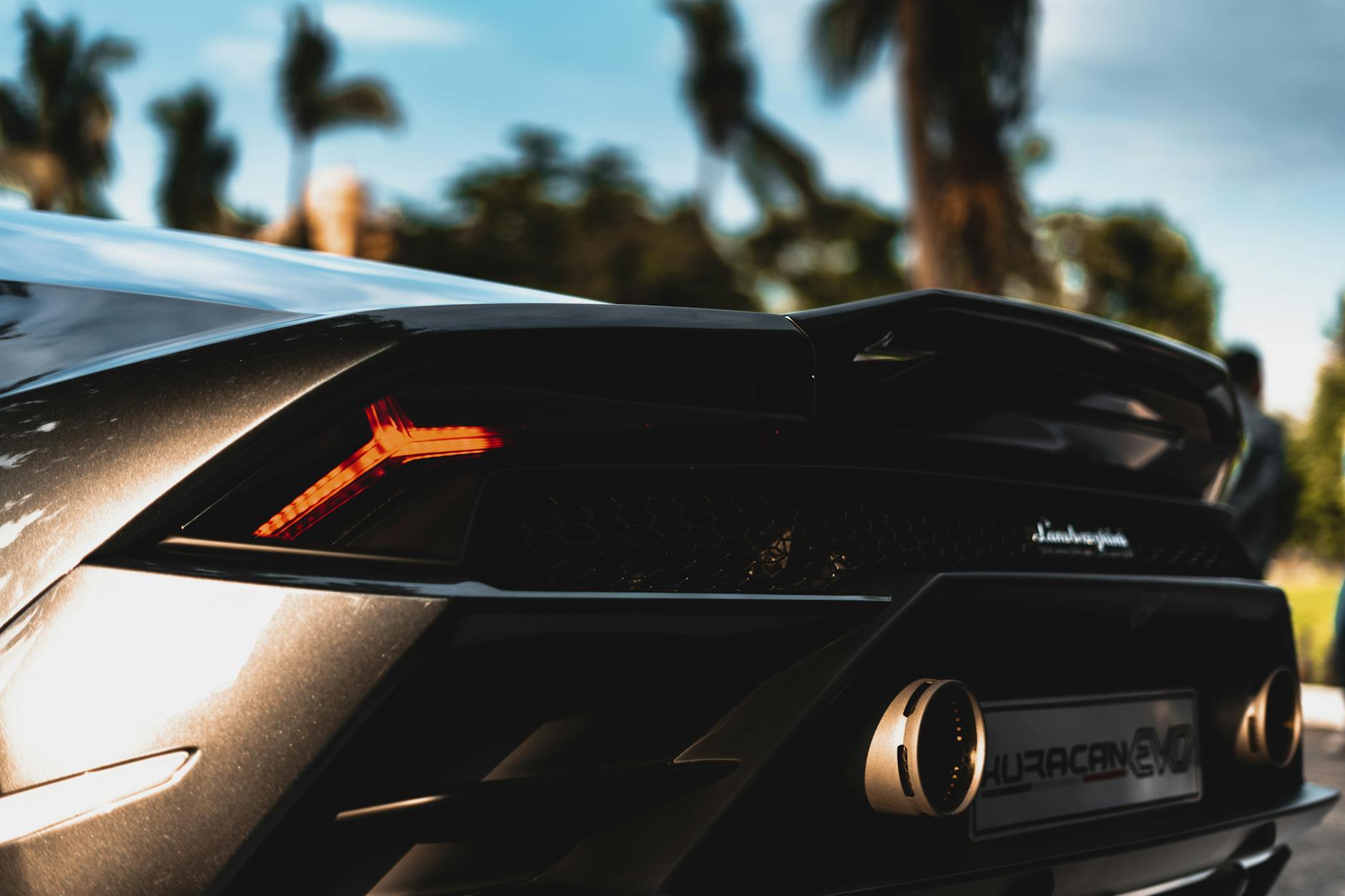 4.     Nothing compares to the thrill—but be wary of the temptation
Your life will never be the same. Once you know what these cars have to offer, you won't be able to return to life as you knew it. The sense of awareness, hypervigilance, and responsibility that very few take seriously, but the thrill and sense of luxury are nothing short of a high. Get ready for a game-changer.
Luckily, every time you want to experience the thrill of a supercar, you can get in touch with us for our incredible fleet of luxury rental cars in Los Angeles.