The Cadillac has long been considered a superior SUV that's perfect for the family. The Escalade was first introduced in 1999 in response to the Mercedes Benz M-Class, Lexus Lx, Lincoln Navigator, and Range Rover.
There have been 4 generations of this SUV, with a bonus Sports Utility Truck known as the EXT. This year, the Escalade is back with a bang! The 2021 Escalade is expected to be the best ever model released, with features that have been introduced on the market for the first time.
Here are some reasons why the Escalade 4WD Sport is expected to be the perfect vehicle for the family:
The first curved OLED display
The Escalade's most impressive innovative technology is the industry's first curved OLED display. The display offers over 38 inches of diagonal display and the clarity of a 4K television. This new technology delivers bold images and the largest color range seen on any automotive display.
The system has three main screens: a 7.2" touch control panel on the driver information center, a cluster display that's 14.2" and a 16.9" infotainment screen. The curved screen offers optimal visibility for all present in the vehicle.
Augmented Reality navigation: This new tech uses live street view with directional overlays to improve driving instructions and navigation.
Night Vision: This feature uses infrared technology to improve visibility and detection of pedestrians, animals, etc.
Rear-seat entertainment: The new Escalade features a 12.6" display that can be used to play games, stream, play videos, etc. via HDMI and USB ports.
Striking exterior
The Escalade has always been known for its striking appearance. This year, they've added more sophistication to the mix. The company wanted to create a vehicle that was "unmistakable at a glance."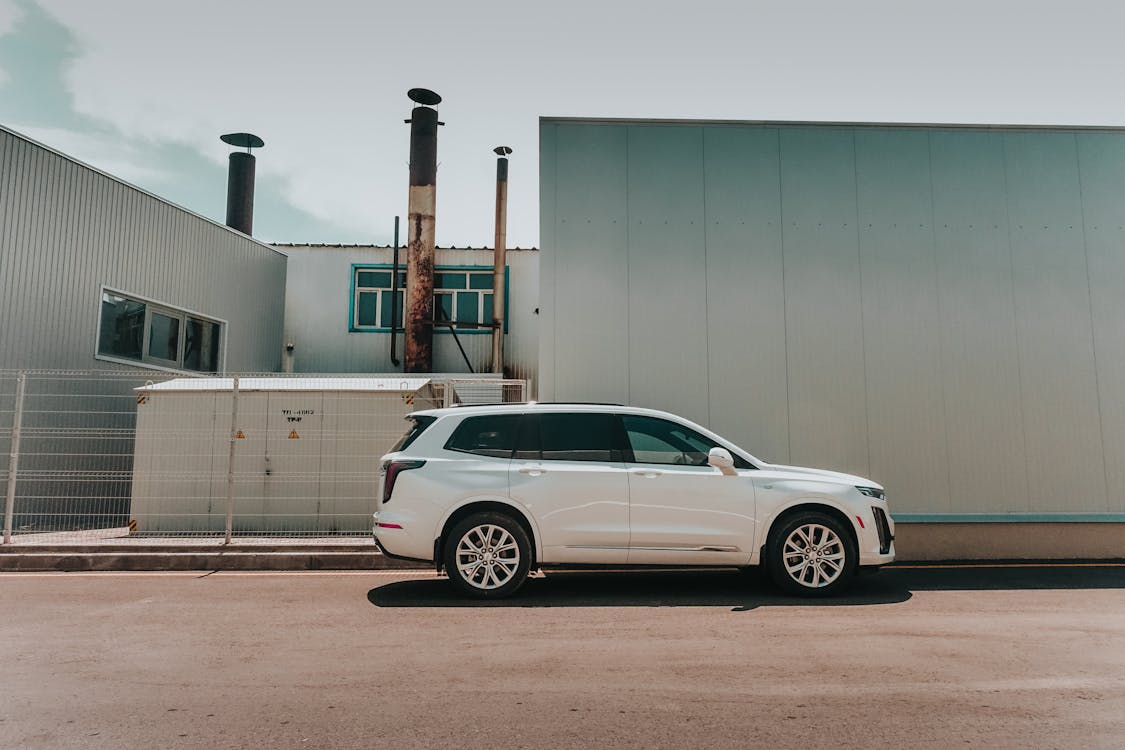 Interior design
The interior of this vehicle is based on the Escala's concept vehicle. It has been carefully designed to be spacious, comfortable, and easy to use. The company offers 8 color variations and trim choices to help make the vehicle's interiors as customizable as possible.
AKG audio technology
AKG is known world over for its mics and headphones. It is used in recording studios and live performances by leading musicians. Cadillac introduced AKG's premium audio technology in their vehicle this year, which is another industry-first. You can expect amazing sound; it's perfect for listening to music, podcasts, karaoke, or even watching movies while on a road trip with the family.
Super Cruise driver assistance technology
The 2021 Escalade is the first full-size SUV to have Super Cruise driver assistance. This allows hands-free driving on more than 200,000 miles of compatible highways in the U.S and Canada. It's perfect for road trips where you want to be more present with your family.
If you're looking to rent a 2021 Cadillac Escalade 4WD Sport, visit LA Exotic Rentals. Our company provides a range of the latest exotic luxury vehicles for rent at affordable rates. Our fleet consists of the McLaren 600 LT Spider and 570S Convertible, the Ferrari 488 Spider Convertible, the 2020 Corvette C8, and many other leading models. Get in touch with our representatives to book a vehicle online.