Surrounded by West Hollywood and the LA, Beverly Hills is considered one of the poshest and enigmatic places that you'll ever visit. It's home to Hollywood's best, and that's what makes it all the more special. Are you planning to give an oomph to your vacation by visiting Beverly Hills? This blog highlights all you need to know about it.
The Ideal Rental Property
Your ultimate vacation is nothing without an immaculate rental property. If you're visiting Beverly Hills, ensure that the place you stay has top-notch interior decor, high-end services, and a breathtaking view that can be worth your money.
The beautiful Beverly Modern Noir is a chic and sophisticated designer estate tucked in the north of Sunset. Adorned with contemporary touches and luxe interiors, the mansion includes a master suite with spacious closets and pristine bathrooms. The living room is connected with an exquisitely designed kitchen. As you step out, you get the taste of a manicured landscaping and a large-sized pool for you to relax in.
The Pixar Mansion is no less of a rental estate wonder. The California style, ultra-modern five-bedroom space made with glass and steel is truly a sight you wouldn't want to miss. Whether you like classical sensibilities or prefer modern housing, Beverly Hills is a space where you'll get both.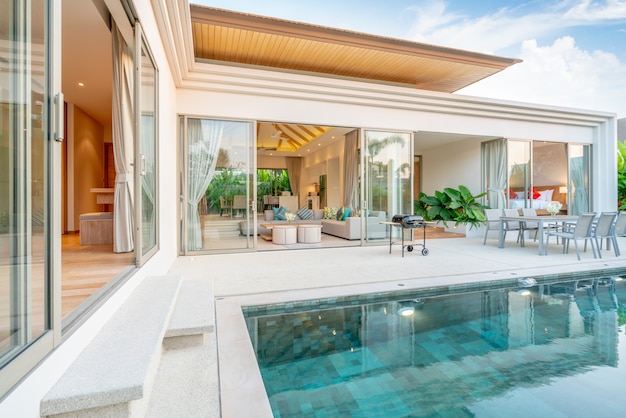 The Best Restaurants
A trip without good food is incomplete. Beverly Hills is packed with world-class restaurants ranging from modern fusions to historical hotspots.
If you're looking to eat the best steaks in town, head over to Mastro's Steakhouse. Situated on the Canon Drive, this restaurant serves the most flavorful steaks and the most delectable meat cuts to satiate your need for meat!
You won't want to miss Wolfgang Puck's Spago if you like the finest of dining experiences. With top-notch service and scrumptious a la carte options, this place is a must-go if you want to experience the quintessential Beverly Hills.
The Most Luxurious Shopping District
If you want to know what luxury brands have in store for the season, Rodeo Drive is a must-visit. The eye-catchy storefronts of high-end brands like YvesSaint Laurent, Louis Vuitton, and Bulgari attract celebrities and vacationers alike. Spend your day at the Rodeo Drive and hang around in quaint cafés by the roadside!
The Perfect Car Rental
If you're planning to eat at Puck's Spago, shop at Cartier, and stay at the Pixar Mansion, make sure that your ride matches the high-end elements of your vacation.
At LA Exotic Rentals, we have the finest selection of luxury cars in our fleet. Whether you prefer luxury SUVs, sedans, or convertibles, we've got it all. If you like more refined things in life, the Bentley Continental GTC's lustrous exteriors and soft interiors are for you. If you want to satiate the need for speed, you'll love the ultimate Ferrari 488 GTB Coupe.
Check out our collection, choose your favorite car, and book it in advance. At LA Exotic Rentals, our fleet includes McLaren, Lamborghini, Rolls Royce, Range Rover, Bentleys, and more.