Lamborghini is one of the oldest high-end car manufacturers. The Italian company has made many popular cars and has sold thousands of units. Lamborghini was founded by Ferruccio Lamborghini in 1963 in order to rival Ferrari for their sports cars. The car manufacturing company has gone on to make some of the most successful high-end luxury sports cars, including the Lamborghini Gallardo, the Huracan, and the Aventador.
The Lamborghini Aventador is the highest-selling V-12 car the company has made and has sold more units than previous V-12 cars combined.
In this blog, we'll discuss whether the Lamborghini Aventador is the best sports car or not.
Engine
The Lamborghini Aventador is powered by a fast and powerful V-12 engine. It produces a torque of 690 nm at an rpm of 5,500 and a horsepower of 730 at 8,800 rpm. The engine makes it one of the fastest sports cars in the world. It can reportedly go from zero to a hundred in 2.8 seconds, reaching a top speed of up to 352 km/h.
Features
The Lamborghini Aventador has cruise control, ABS braking, and climate control, in addition to other features. The car comes with electrically adjustable seats for utmost comfort. The car features a reverse camera and an LED infotainment screen.
Size
The Aventador is 4.7 meters long, 2.2 meters wide, and has a height of 1.1 meters. The average weight of the car is almost 1,600 kg. The car is not as compact as other Lamborghini sports cars, but it is faster than most of them.
Capacity
The Aventador is a two-door car and has a capacity of a maximum of two people at a time. It has a fuel tank of 90 liters.
Safety
The Aventador also has six airbags. They are located at the face of both seats, the knee of both seats, and on the side of both seats. The car comes with anti-glare electrical mirrors and has rear parking sensors. The car also comes with a speed sensing lock on the doors, which means that even if you forget to lock the car, the Aventador will lock immediately once it hits the specified speed.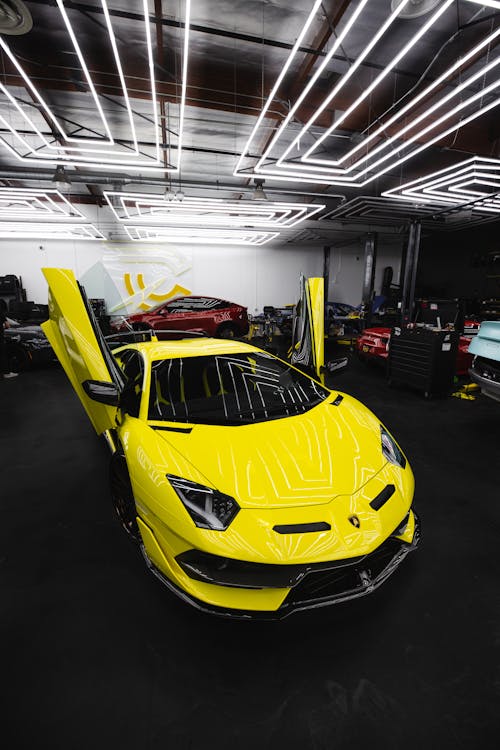 It's up to you to decide whether the Aventador is the best sports car or not. If you want to drive it first to make a decision, you can rent a Lamborghini  Aventador from LA Exotic Rentals. We provide high-end luxury cars on a rental basis. Our fleet includes Lamborghini, Rolls Royce, Ferrari, Bentley models, and more.
For more information, get in touch with us now.