If you stuff a duck in a chicken and then stuff that chicken into a turkey, you end up with a turducken. But when a supercar is stuffed with two passengers and is equipped with the luxuries of a grand tourer, you end up with a McLaren GT and a lot of wow factor.
What's Special?
Many people associate a twin-turbo engine with high performance and consider it non-viable for daily use. However, McLaren has stepped up to prove this general opinion wrong. The McLaren GT is nothing like any other grand tourer. The power it posses allows it to compete with supercars, but don't let performance and good looks keep you from having a closer look into this extraordinary grand tourer.
What's Different?
This unique vehicle reflects a new technological age and next-level functionality of carbon fiber. You can feel very safe on long trips after knowing that a Mono-cell II-T chassis is embedded in its structure. The top-grade carbon fiber used in McLaren GT's production makes it extremely lighter than any other grand tourer resulting in no lag of any type even while cruising it through steepest hills. The trunk space in the McLaren GT isn't as much as of any other GT but is exceptionally more if compared with any other supercar. One can not talk about McLaren without talking about speed. The 2021 McLaren GT is a beast! It goes from 0-60 in just 3.2 seconds.
What Changed?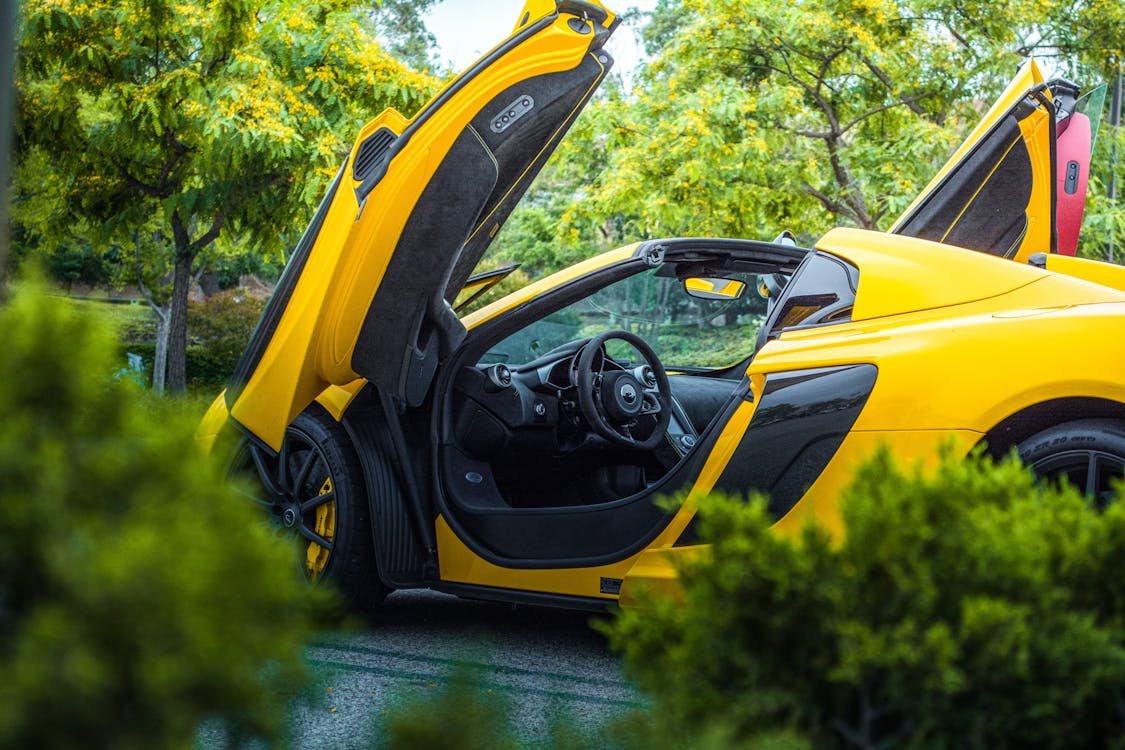 Adding up some extra storage doesn't qualify a car as a grand tourer. The extra comfort for long routes is also a must. McLaren understood the importance of an everyday use supercar and released the 570GT back in 2016. The idea of everyday use supercars was such a hit that it created an entirely new fan base. The valuable feedback from this new fan base allowed McLaren to perfect its hybrid theory. McLaren discovered that their GT variants need a smoother suspension for everyday use and their already rapid response time of hydraulic suspension in 570GT isn't quick enough for everyday use.
Further softening up the suspension of this extraordinary car wasn't easy but wasn't something that McLaren couldn't have done. McLaren did it by optimizing spring rates. The suspension was upgraded to the 720S's performance-oriented setup, and additional adaptive shock absorbers with the proactive-damping program were also added. To optimize the handling and movement for daily use, ground clearance was enhanced.
Lightweight supercars generally don't make for good long-distance cruisers, but Mclaren made sure to ace it. People are even going to the extend of calling a McLaren GT a "mini speed tail."  Watching this car on the road is a treat for the eyes, but experiencing it is an unforgettable experience. You can hire this car from some of the top car rentals around the US. Make sure to get a maintained vehicle to experience everything and more. If you live in or are planning a trip to LA. You can rent a McLaren in Los Angeles from LA EXOTIC RENTALS.  Contact us to know more.